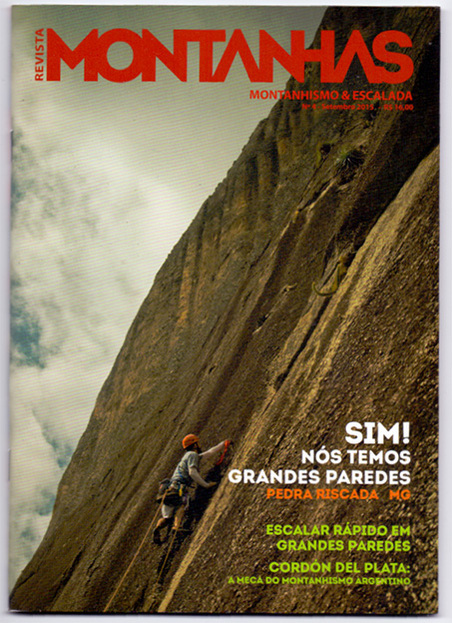 The brazilian Montanhas magazine has just been released!
You can get the issue online ( http://www.montanhas.net/site/ )
This time we had the pleasure to shoot the cover and writh a big article about bigwall climbing in Pedra Riscada. Place of the famous " Place of happiness", from Steven Glovacz, Ed Padilha, and Horacio Graton.

To celebrate, I would like to post some making of pictures.
This was my first big wall, and besides having climb experience, I felt like a fish out of water. I would take 4 hours to do things that people would do in 40 minutos. All the guys have soloed 6c / 7a and I have barely touched that grade..
We had lot's of rain and something didn't went all perfect and pissed rain for two days.