Some time ago a group of freelancers, artists, climbers, photographers.. whatever ;), decided to look for nice spots to practice urban climbing; aka, free bouldering in interesting places , in the urbanenvironment.
After some months we had the Red Bull Selva de Pedra, where some top ropes were set in the Avenida Paulista. Shame they didn't have any photographers at the day ;).
Luckly, we were invited by the route setter to take some pictures, the night before the event.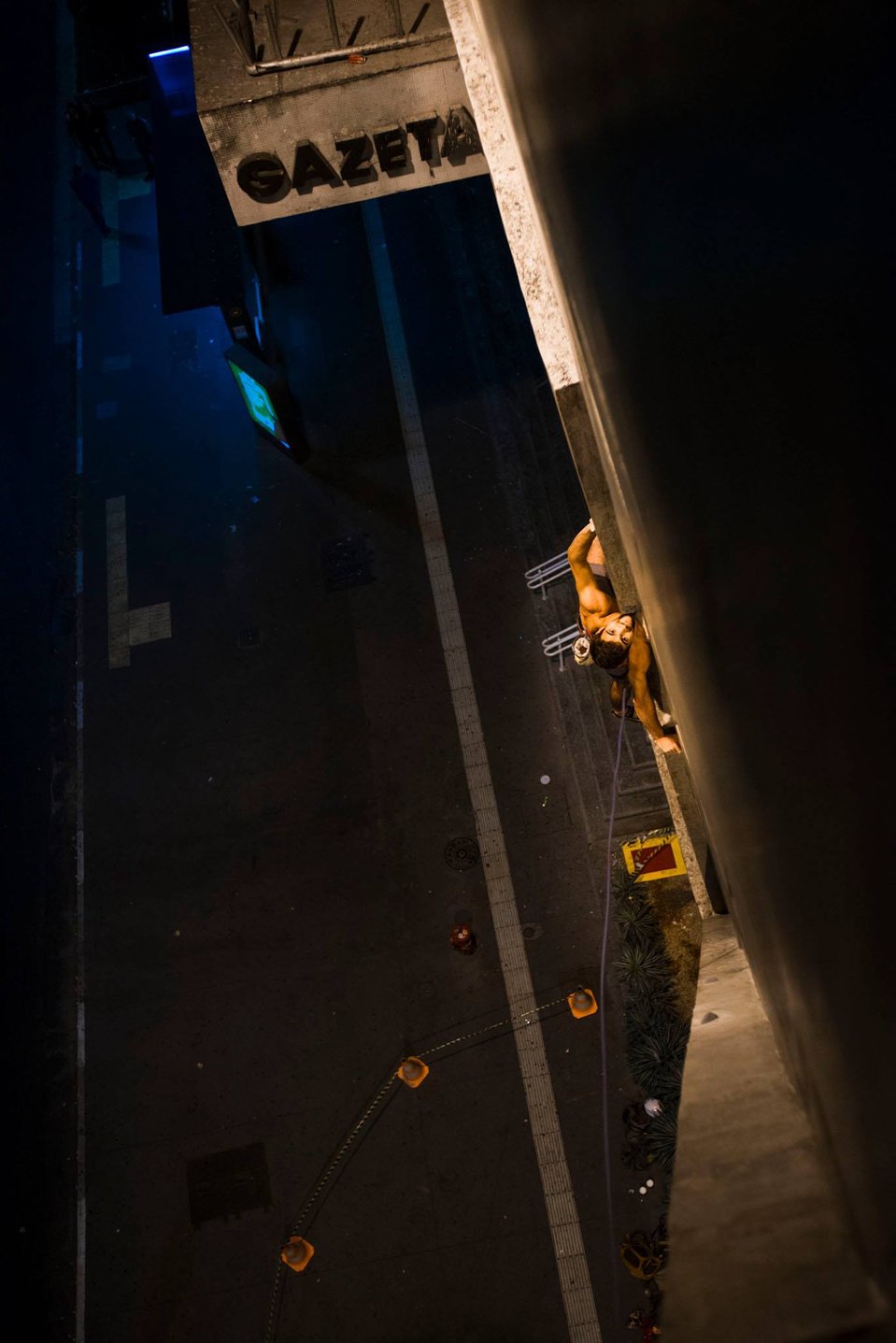 By the second part of 2015 some new climbers and specially mr Pakito Jaime Jacinto, keep setting new lines around Praça Rosevelt (by the way, amazing place for a beer & climb).
Jaime even recorded a nice video:
Last month, I went to check the work done by the guys, and check some histories about new highballs close to Anhangabau tube.
And yes..they are SICK! There are up to 9m lines waiting to me sent…
Here some lines of Gabi sending.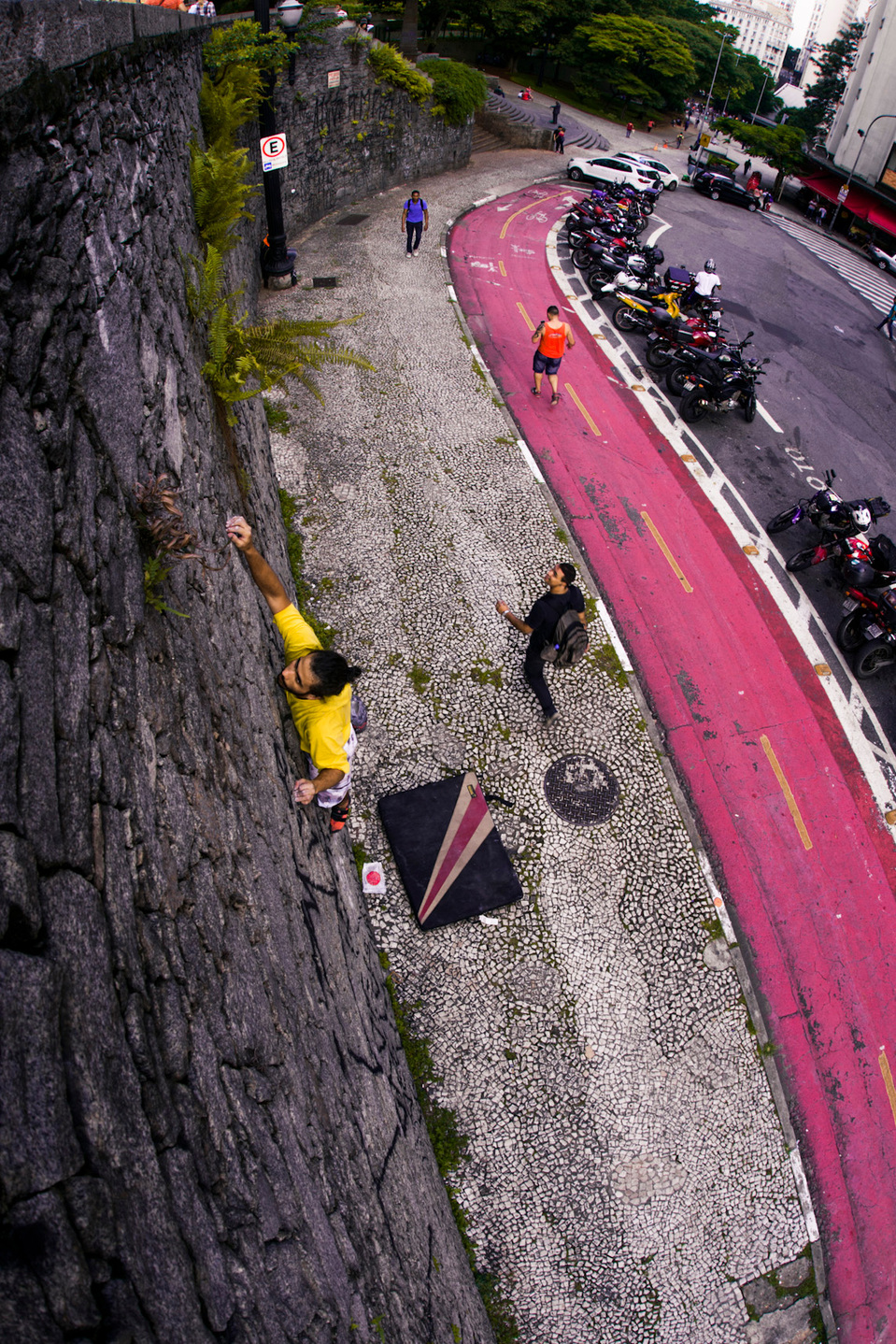 You you want to climb at Praça Roosevelt, just google on maps. It's very easy and close to the center.